Structured Cabling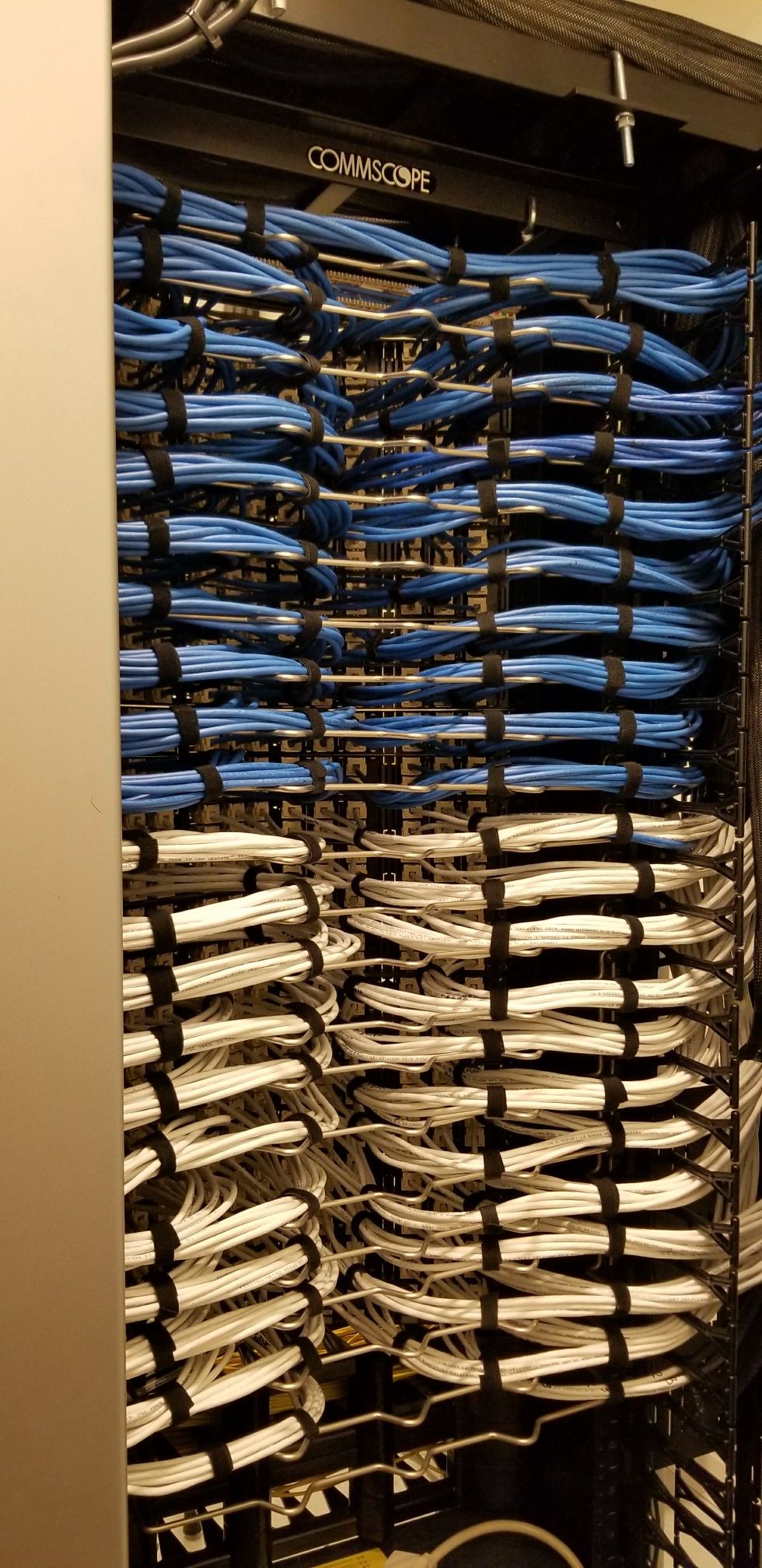 Voice and Data Cable Designs, Installations, and Renovations.
A structured copper cabling system serves as a platform upon which an overall information system strategy is built.
We design, build & renovate flexible cabling infrastructures – structured cabling systems that support multiple voice, data, video and multimedia systems regardless of their manufacturer.

We are your "one-stop shop" for organization network infrastructure needs. We will evaluate, design and install the optimum integrated system that performs the best for your company.
Our Services & Areas of Expertise include:
Cat6 Cabling

Coax Cabling

Control Cabling

New Design & Installation

Cabling System Renovations & Rewires
Delivering a "future-proof" fiber cabling infrastructure.
We specialize in a range of conventional and blown fiber optic cabling solutions that compliment the deployment of optical solutions deeper into the network,
Our Service Features include:
Only the highest quality materials are used

Certified Technicians on every job

Installation with the latest tool technology

Always installed to manufacturer specifications

OSP Fiber Bundled & Tagged

Clean & compact finished systems
Installing Fiber Optic Cabling TODAY saves you money TOMORROW. For this very reason, along with superior system performance and efficiency, many businesses are taking advantage of the many benefits a fiber optic cabling system can provide. Being "future-ready" makes your company "future-proof" from the inevitable time when excessively costly system overhauls will be mandatory and not by your choosing.