Digital and IP Telephone System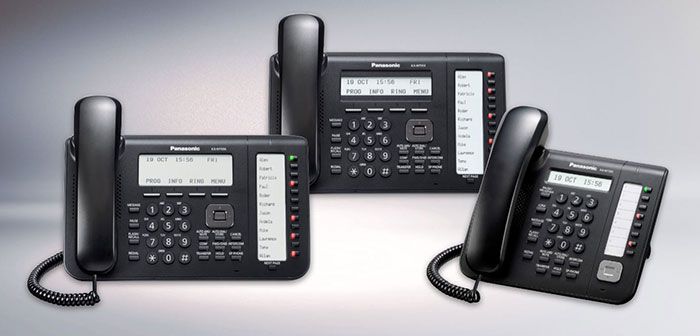 We provide a compact hybrid communication platform designed to enhance communications and productivity for small- to medium-sized businesses. Easy to install and maintain, this flexible digital and IP communication system serves up to 250 users and can be quickly and easily configured and expanded to meet evolving business needs.

With features that include built-in unified messaging, cell phone support and basic call center functionality, this PBX offers functions that enable employees — working both inside and outside the office environment — to control and direct communications to enhance productivity, while saving time and money.

Ideal for small call center environments, built-in applications including Queue Announcement, Live Status Monitor, Activity Report, and Automatic Conversation Recording support the critical needs of supervisors and improve call handling, routing, response times and sales.

Our advanced IP phones provide businesses with unmatched communication performance, options and flexibility. Featuring wideband HD audio to produce true "in person" quality sound, up to 2 Gigabit Ethernet, Power Over Ethernet (PoE) connections and a remarkably easy interface to deliver maximum performance.

In fact, with quick and easy access to a host of powerful, supportive features and applications, Our IP phones offer an unprecedented range of options to suit your business needs. Take your communication to the next dimension with IP phones from LEK.